Best
Art Vinyl
The Best Art Vinyl Award is a unique opportunity to express your views on the best record cover designs of the year. These pages include an archive of past winners. Best Art Vinyl 2018 nominations are revealed in November and the winner announced in January 2019.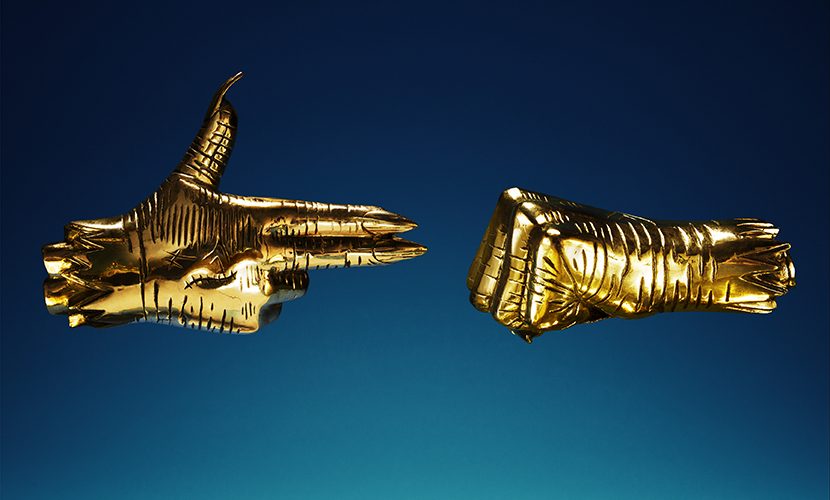 Now in its 14th year, The Best Art Vinyl Award compiles the global opinion on the best of contemporary art and design in music.
For contemporary sleeve design, the winners of Best Art Vinyl 2017 were announced on January 9th 2018 at the Hari Hotel London .
The 2017 Award to mark 13 years of Best Art Vinyl, featured exhibitions around the UK and Europe notably in London, Barnsley, Budapest and Bologna . As always the nominations create a very unique snap shot of contemporary record sleeve designs.
The very first Best Art Vinyl award was won by Hard-Fi's 'Stars of CCTV' in 2005 and since then we have developed a fair process whereby public votes are cast against a shortlist of 50 sleeve designs.
For Best Art Vinyl 2017, it was Run the Jewels' (RTJ) striking and thought provoking album cover Run The Jewels 3 in first place; Father John Misty's intricate illustrations for Pure Comedy in second; and Vessels image from their light installations in third with the album The Great Distraction.
Previous winners have included Klaxons' 'Surfing the Void' with its playful image of a cat in a spacesuit, Thom Yorke's 'The Eraser' from regular Radiohead contributor Stanley Donwood, and even work from the sixteenth century for The Fleet Foxes eponymous LP by Dutch artist Pieter Bruegel.
The search for the most creative and well designed record cover of the year for 2018 starts again in November.
You will be able to vote online or visit the numerous exhibition locations.